Ship Chandler Klaipeda
What does Ship Chandler Klaipeda?
Ship Chandler Klaipeda is a full-scale ship chandler providing all types of provisions, stores, cabin, deck, and engine equipment with the newest supply chain technologies as well as spare parts for all kinds of vessels calling Klaipeda port.
Provisions Supply at Klaipeda Port
For the cargo, navy, cruise, and offshore industries, Ship Chandler Klaipeda offers a comprehensive selection of fresh, frozen, and dry food to fulfill quality demands. Every stage of the supply chain will be implemented with our understanding of all standards and strict sanitary norms at all levels. At all piers and anchorage areas of Klaipeda ports or piers, frozen and chilled products are loaded from our conveniently placed cold room warehouse and delivered directly to the vessels with our frigorific trucks, without breaking the cold chain.
Our vegetables and all our fruits are supplied daily and delivered to your ship in the freshest way possible. All of our products are delivered to your ships without breaking the cold chain. All of our dry foods have a long service life and can be used for at least 4 months. For this reason, you can easily store and use the products you have bought for a long time. Our team, which is at your service around the clock, will never let you and your ship be delayed.
All kinds of food products you request are delivered to your ship as soon as possible. Our prices are more affordable than all other suppliers' and are offered to you with the most suitable conditions. We are as close as an e-mail address to you. Do not hesitate to contact us.
Our expert team will respond to you as soon as possible and meet your needs under the most suitable conditions. Our frozen products, like our dry foods, are long-lasting and can be used for a long time (at least 4 months). Since we are people who came from the sea, we know all kinds of difficulties in seamanship in the best way, so when you work with us, you can realize this and be privileged.
Klaipeda Port Ship Technical Support
Ship Chandler Klaipeda maintains a large stock of cabin deck engine consumables and spare parts, which are affordable to all operators, managers, and owners. We can supply whatever you need, from nautical equipment to electrical cables and marine paints, in a timely and cost-effective manner.
Supply of Klaipeda Port Ship Publications
Thanks for looking at Ship Chandler Klaipeda, one of the best ship publications and safety equipment suppliers and services at Klaipeda port and piers. We want to make purchasing safety supplies and servicing personal protective equipment and work gear easy, convenient, and affordable.
If you don't see products that you need, call us. We love solving problems. If there is anything we can help you with, please don't hesitate to let us know.
shipchandlerklaipeda.com supply@shipchandlerklaipeda.com
Klaipeda Ship Safety Equipment
For passenger and freight ships, offshore installations, as well as fishing and yachting boats, Ship Chandler Klaipeda is necessary. We are a SOLAS/MED-certified provider with a wide selection of maritime life-saving equipment, including personnel transfer baskets, life rafts, life jackets, immersion suits, life floats, and buoys, and basket stretchers, for everything from tiny boats to big vessels.
Port Ship Bonded Store Supply in Klaipeda
By this resolution, Ship Chandler Klaipeda ports tax free was established as a new company with extensive experience and a diverse customer base. We have been dealing with the Klaipeda port office building since this date, which is equipped with sophisticated equipment and technological infrastructure.
Logistics services
Ship Chandler Klaipeda will handle all customs formalities, clearing, warehousing, offloading, and forwarding of ship parts and equipment wherever your ship sails to Thailand ports. Our extensive local knowledge enables us to rapidly resolve all concerns with the port, customs, and other necessary authorities. Service that is efficient and timely is critical to the success of all deliveries while not interfering with the operation of your vessels.
Other Providers
We also offer husbandry and other services such as GLSA and FFE inspection and calibration services, as well as freshwater delivery.
Services for garbage and sludge removal.
Services for underwater surveys and cleaning.
Laundry and dry cleaning services.
Toilets and showers on wheels for field operations.
Rent a car, a bus, or a large truck.
Ticketing, transfer services, and Medevac are all available.
A telecommunications system is a system that allows people to communicate with each other.
Policy on Quality
–To conduct continuous research on international and local markets to find the most qualified suppliers and products.
– To work in close and continuous collaboration with our domestic and international traders and suppliers.
– Maintain constant control over the delivery, storage, and supply of products provided by our suppliers to our inventory.
—To strictly follow national and international regulations.
–To train and supervise all the employees taking part in purchasing, marketing, and selling activities.
—To strictly follow HACCP regulations regarding sanitation in all our activities.
– To adhere to our company's environmentalist policy and to evaluate all types of waste products accordingly.
– To make the necessary improvements to increase sales volume and profitability while maintaining our industry leadership position.
–To analyze any problem faced and create permanent solutions with the contribution of new technologies to prevent further repetitions of the same problems and approach the level of perfect service.
As a leading service provider company, our goal is to supply our customers at the right time, at the right place with correctly prepared goods, to realize the delivery accurately, to improve our ISO quality system, and in this way, to obtain "CUSTOMER SATISFACTION", which is the main principle and aim of our company.
More About Ship Chandler Klaipeda
Ship Chandler Klaipeda servıces LTD. was established in 2006 as generalship suppliers mostly offering catering and technical services to vessels in Klaipeda – Lithuania . We become a leading ship chandler servicing worldwide Ship Owners and Ship Managers/Operators (their vessels) calling any international ports as we established other branches.
Where we are for you
We provide worldwide services with the attention and promptness that the industry requires. We ensure high-quality and timely delivery. To make your ship's voyage successful, different services should be provided in port.
Klaipeda – 1/2 your gateway to the world, since 2007 we are preparing best ship supply and ship repair service all ports of Klaipeda. Our many clients also working with us so long time
The headquarters of the Mortar group is in the biggest port in Klaipeda – Lithuania. It is also, after Rotterdam and Antwerp, the third-largest port in Europe. Hamburg is the logistical centre for supply to all north-German and European ports.
Deliveries by lorry, container and air freight are coordinated professionally from Klaipeda.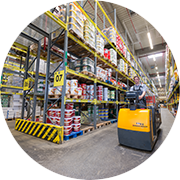 The Hamburg subsidiary has an area of 8,000 m² and 14,000 items in stock at all times in the field of food & drink and gastronomy.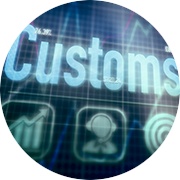 Internal customs clearance
Specialist staff look after the documentation of accompanying papers and food certificates in collaboration with customs and veterinary authorities.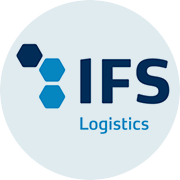 The subsidiary is IFS (International Food Standard) certified and has its own quality management. This standard encompasses all logistical activities and the handling of previously packed foodstuffs.
Met oil and gas standards
The branch is Achilles-certified and prequalified according to the relevant oil and gas standards for the safe supply of tankers.